Tom and Alina's Success Story
---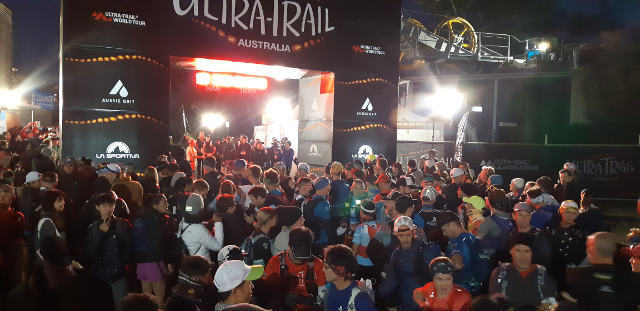 There's a lot to learn and observe from sell out events.  Their secret sauce to sellout status, how they manage their office & event day, to what's really important to the owners in their day to day management.
I first met Tom Landon-Smith and Alina McMaster in 2001, high in the Southern Alps above Kingston near Queenstown, New Zealand.
Through the driving rain with minimal visibility came laughter & the chatter of Aussie accents. 
"What team are you?" I called out 
"Team Wombat" replied Tom.
"You're leading the race" I declared
"Really?" Tom replied followed by laughter and cheers from the team members - Alina, Tom, Nigel Aylott and Tom Crebbin.
It was day 3 of the 2001 New Zealand Southern Traverse a 500km non stop trek, kayak and MTB race, navigating the remote wilderness of the Southern Alps New Zealand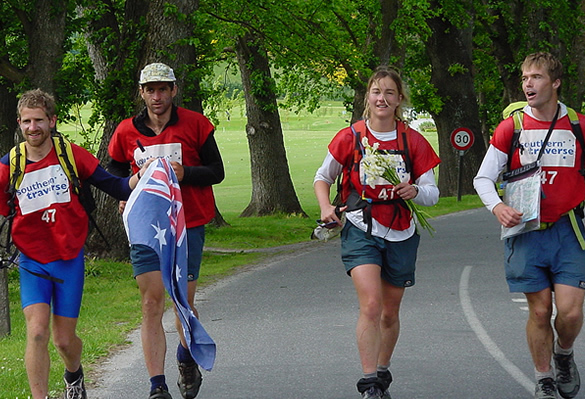 I was on my own mission, but not so daunting, to photograph the leaders for our online adventure magazine Sportzhub.com, my outlet from corporate ICT.
Back in the days of no cellphone or GPS trackers, a rendezvous with the leaders far from civilisation came down to co-ordination with race HQ and guesswork to get that exclusive leaders shot.
Little did I realize those photos would bring us back together in 2014 when Tom & Alina were struggling with a problem, a good problem in a way, the issues a sell-out event brings.
Tom & Alina had turned their passion for sports & the wilderness into an Australian success story with the North Face 100 trail run (now known as Ultra-Trail Australia).
"When we first opened the event in 2008, Alina and I stood by the fax waiting for entries to come in.  Here comes our very first I yelled to Alina, Oh it's a friend. A second, oh it's my brother. A third, we have a real paying person!" Tom exclaimed.
Since then it's grown way beyond any of their expectations into the world's third largest trail running event, held over 4 days.
Runners were rushing to get a place in the UTA which traversed the trails of the World heritage listed Blue Mountains National Park.  Up for grabs a short 11km jaunt, to a selection of distances up to the 100k Ultra for the super hardy runner.
Tom & Alina had bounced off four other registration systems, each with their own set of problems, compounding costs, before we started working together.
Tom explained "It's always busy on opening day, with facebook, calls, emails coming from all directions.  Issues had ranged from serious crashes, to major data issues and incorrect entry pricing. One year we even had a court case to wrangle with after entry opening issues.
We only had less than 1000 entering at a time back then too, these days peaking at over 8000 runners, all entering at once.   It's very damaging to your event/brand if things go badly".
Man-handing their people & data was costing Tom & Alina time that would be better spent on things that would grow their event. From managing entrants to event crew & suppliers with "spreadsheets, calls, emails, data issues and reworking things."  All the little bits of admin when things aren't working for you, takes so much time." explained Tom, "Entrant numbers were much smaller then too, yet crazily busy with 1000-2000 entrants in total. Now the office is quiet with 4 to 8 times more entrants."
"Since using EventPlus the office busy-ness on opening just doesn't happen, nor does the follow up workload. We know EventPlus is watching over everything, their service is outstanding".
This year Jen from EventPlus was fortunate enough to head over to UTA to see it in action.  Met at Katoomba by Bob (Alina's step dad), he said "Ah you're the systems person … a few years ago Tom and Alina had me come over and pick up the kids because it was (entry) "opening day" and things were going to be crazy as usual.  I returned some hours later with the kids and asked how it had gone. They replied saying that it was quiet, nothing for them to do!"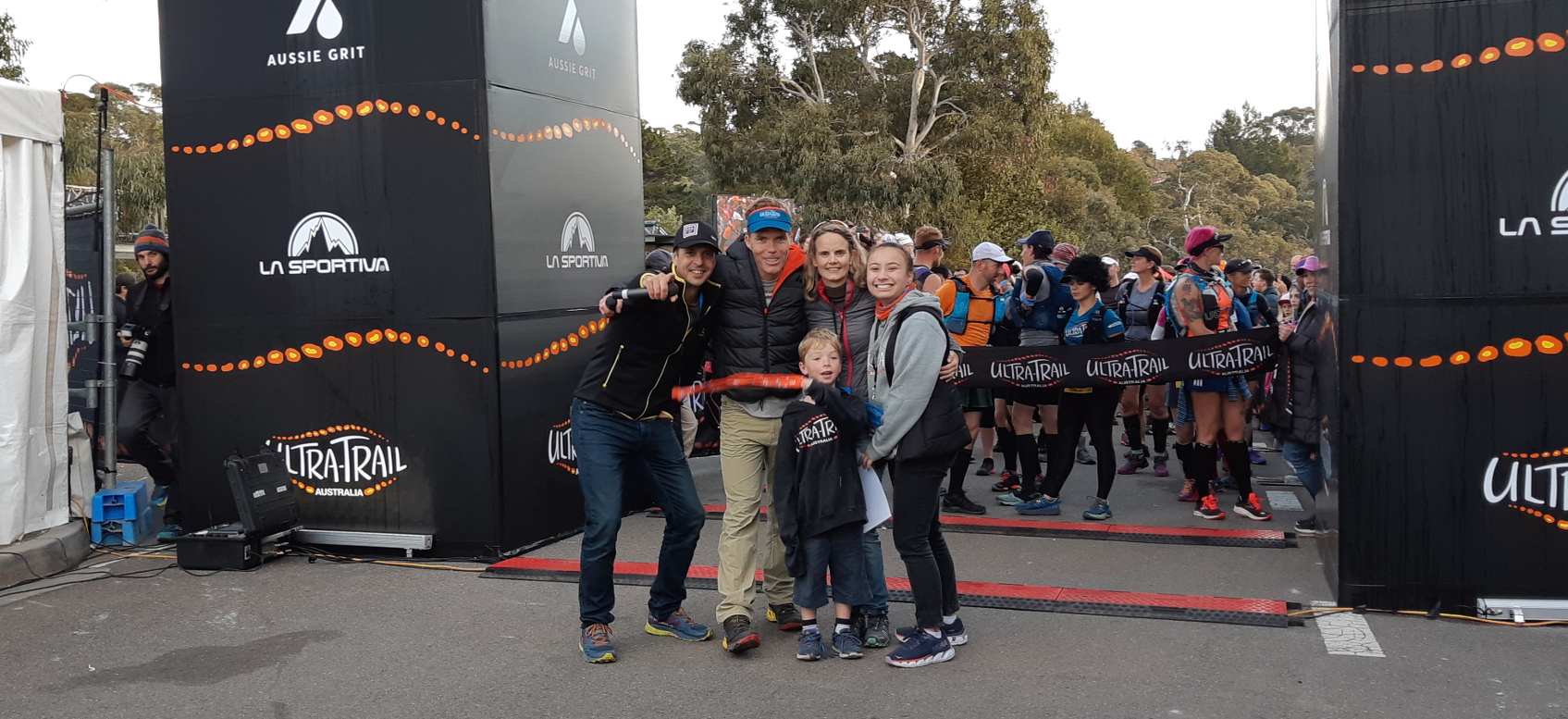 Tom reports that eventplus has helped him have more time to do the things he loves, skiing with his kids, and this week while dropping his kids off at school ended up spending the whole day in the class, "it was the best day I've had for ages, it was awesome!", adding "Alina thought I had gone missing on an adventure."
In the 5 years since we started working alongside Tom & Alina the event has exploded to over 8,000 runners, now held over 4 days and his workload has dropped off considerably, "My office is quiet and the event day is better managed" commented Tom.
Tom & Alina's success story doesn't end there, they have sold Ultra-Trail Australia to a large sports organisation and are still involved in the day to day running of the event.
How they did it   There are fundamental lessons in how Tom & Alina got there by getting rid of the noise so they could focus on growth.  Here are three examples:
1/ Power to the people
One early learning point was that it's better to help people help themselves, Tom & Alina were able to use EventPlus to empower their entrants, freeing up their time for more important things.   
 2/ Simplifying the Complex
For years Tom & Alina believed running events was hands-on managing the data, athletes, suppliers & event day.  Once they stepped back and let the service work seamlessly for them things got quiet, as the event grew in size exponentially.
 3/ Own it and let it manage itself
Considerable time was spent on managing post & pre race data, updating, correcting & calculating, results & loyalty.  By moving the UTA's historical data into a single platform they had the power of the system to automatically calculate and recognise their "Legends of UTA" entrants.