With a history spanning over four decades, the Lake Taupo Cycle Challenge (LTCC) has kept relevant by not being afraid to trial new initiatives.
Nowadays with over 5000 cyclists, it's one of New Zealand's most iconic events and injects an estimated $6.4 million into the Taupo economy annually.
This is the story of how they improved event participation by using riders' result histories to create a loyalty programme, called Cadence Club.
Loyalty programmes are not new and many top events around the world use them in some shape or form, but at what cost to resources, time and business focus?
The Lake Taupo Cycle Challenge has made a difference by automating their administration processes, getting the most out of their valuable data and saving over a month's administration work annually..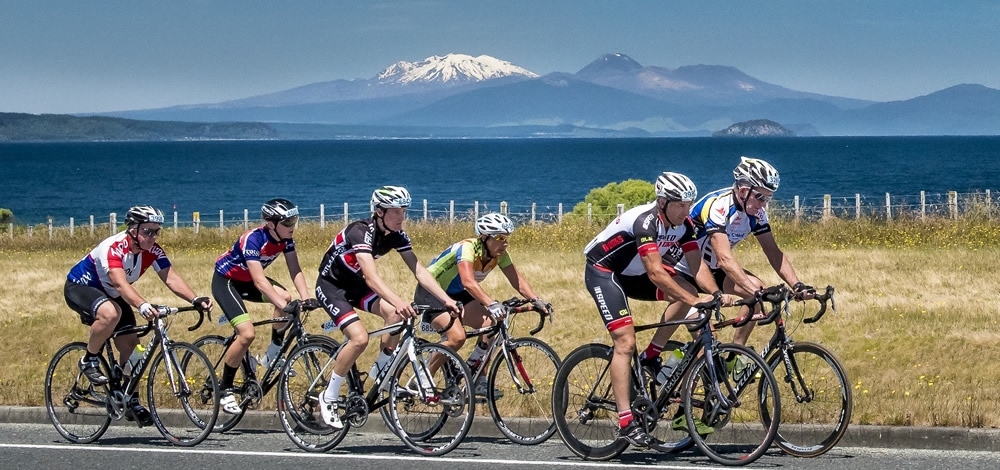 How LTCC did it?
By first consolidating customer history onto one platform they automated their loyalty programme through their event registration processes.
By automating their processes they could generate growth, save resources and offer a better experience for their customers.
The same strategy could be applied to most events and functions where results data can be used for initiatives such as loyalty programmes.
New Era In Eventing
In 2019 LTCC stepped away from manually managing loyalty and results data. With the help of eventplus's integrated Results & Loyalty Programme, they created a comprehensive participant history on their registration platform. Each participant's history contained their personal profile, all registrations, all results and all merchandise purchases.
With eventplus's integrated Results & Loyalty Programme, LTCC were able to: Provide more targeted marketing and rewards, while also automating a number of event administration processes.
Save - LTCC saved over a month's administration work annually, by removing the need for time consuming spreadsheets, errors, reworking , and questions via calls and emails from participants Grow - Riders are rewarded and incentivised to come back year on year. This makes them feel part of the team and challenge. They become ambassadors who want to inspire and encourage others to the challenge and get the same pathway benefits as them. Offer rider benefits - Accurate history, no confusion, fewer queries as riders can check their own data anytime. When registering for an event, the customer's Cadence Club history and benefits, along with event offering are displayed and calculated automatically.
Easier, more accurate and automated, saving time, money and frustration for all.
Read the full LTCC Cadence Club Story below and how it can help you.
Full Case Study
History
The Lake Taupo Cycle Challenge started in 1977 with just 26 hardy cyclists answering the call to ride the inaugural event, 160kms around the biggest lake in the Southern Hemisphere.
Now into its 44th year the event and supporters fosters a following that attracts more people and gives more to the community than any other event held in the Taupo region and probably most of New Zealand.
Across its 5,000 riders and supporters the event injects an estimated $6.4 million into the Taupo economy annually.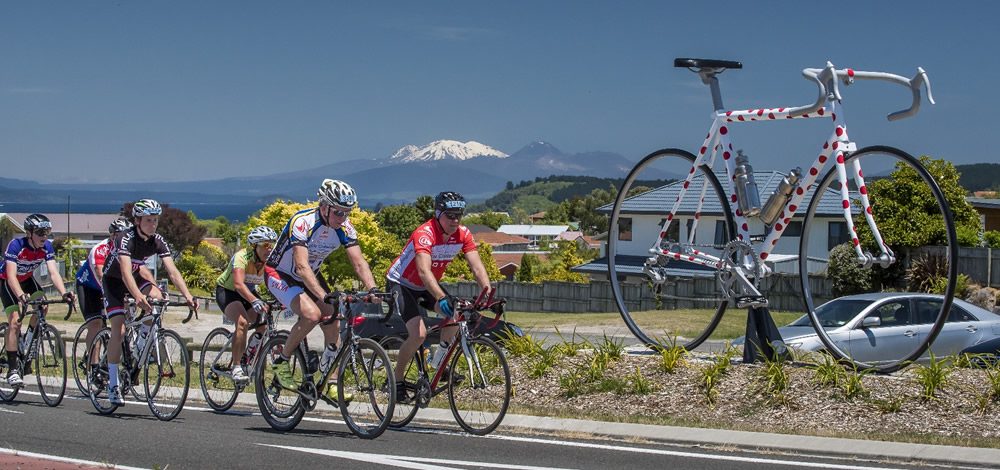 Cyclists climb out of Taupo at the start of the 160km ride
Cadence Club - Rider Loyalty History
The Lake Taupo Cycle Challenge has driven patronage through their Cadence Club since its inception. This programme is built on recording the number of times each cyclist completes the event over the years and rewarding them the more times they participate.
Cadence Club is a talking point in cycling circles and inspires new riders to achieve the goals of the riders before them. Riders wear their Cadence Club commemorative cycling tops with pride. These differ in style depending on the number of events completed. The most loyal rider has a history that spans 34 years of participation in the 160km around Lake Taupo.
Sound familiar? This is a growth strategy now in used around the world - Build loyalty and use your loyal followers to inspire new participants.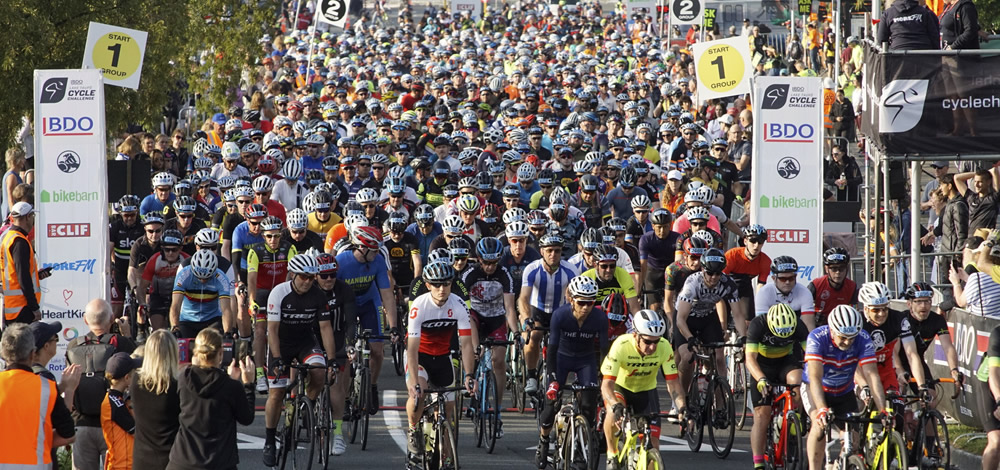 One of the many waves and categories sets off on their cycle adventure
The Industry Challenge
Manually managing results, start times and loyalty programmes has been a time-consuming nightmare for event organisers for years. Administration time is wasted on spreadsheets, queries, calls, emails, researching, maintaining and cleaning of data.
The issue is compounded having results often sitting on a third party website, in an unusable format, nor grouped by participants years.
It is an industry-wide problem that consumes resources that could be invested more productively elsewhere.
This was very much the issue that the Lake Taupo Cycle Challenge team faced.
Taupo's Manual Solution & Challenges
Up until very recently the Lake Taupo Cycle Challenge Cadence Club was managed by Jenny Woodmass.
"Cadence Club is a simple and beneficial concept for rider loyalty as participants are recognised and rewarded for returning to the event again and again. Bronze, silver, gold and diamond 25 years. But it was a very time consuming and manual process to manage in a spreadsheet." says Woodmass.
The LTCC crew had a mountain of work researching and formulating each rider's data as they dug through decades of results, paper booklets, old excel spreadsheets and online results.
Woodmass set aside a month each year to update the loyalty records.
I'd always plan the month of January to manually get Cadence updated, then afterwards we would issue certificates and do the post out. But even after all that work riders would still query their history... Jenny Woodmass
"It did help when riders sent me photos of past event T Shirts and bibs, or any photo or clue which gave me an idea what year. But further research was required to confirm they completed the event to get a cadence point." Additionally Woodmass needed to manually manage a number of steps in the lead up to the event and on event day.
"Bib colours were based on the cadence level. So before bib printing, I would go back to the spreadsheet to ensure all entrants had the right colour bibs."
"Even then we would have to make spare bibs available at event registration to correct any rider queries should they occur."
For decades anything to do with managing results involved human power. For those wanting to get the most from their results as an asset, their only option was to throw even more human hours at it, like the Taupo crew did.
Solution a Distant Dream
It is a race director's distant dream, simple in concept, but difficult to deliver - Having event results from every year, cleaned, by participant history, in a single registration database. This is the key to automating loyalty programmes, waves starts or any other ideas they had using results as an asset.
Action starts on Fridays with the Criterium Race - elites to armed forces
The BreakThrough - Kay's and Jenny's Vision an Integrated Results & Loyalty Programme
Things were about to change for the better. "Cadence Club was a big thing for us. Kay (Kay Brake event director in 2015) and I had spent considerable time over the years doing the work and thinking of a better way. We wanted to create a results database of riders, recording things like people's longevity, when they drop off, when they came back to the event, all those sorts of things." commented Woodmass.
"I remember it was one of the last topics tabled in our meeting during 2018" explained Jen Knowles eventplus CEO. "In short they wanted to clean and load 30+ years of annual results and also Cadence Club records into a single database on their registration platform. Then manage and automate the Cadence Club workload. This included automatically displaying the participant's existing cadence level and points required to reach the next level when they register for the event."
"The individual year's results data becomes an asset when loaded into the eventplus integrated Results & Loyalty Programme platform" says Knowles who has a background in business analysis,
It opens up the opportunity for a wide range of office automation, marketing and media benefits and let's not forget the benefits to participants.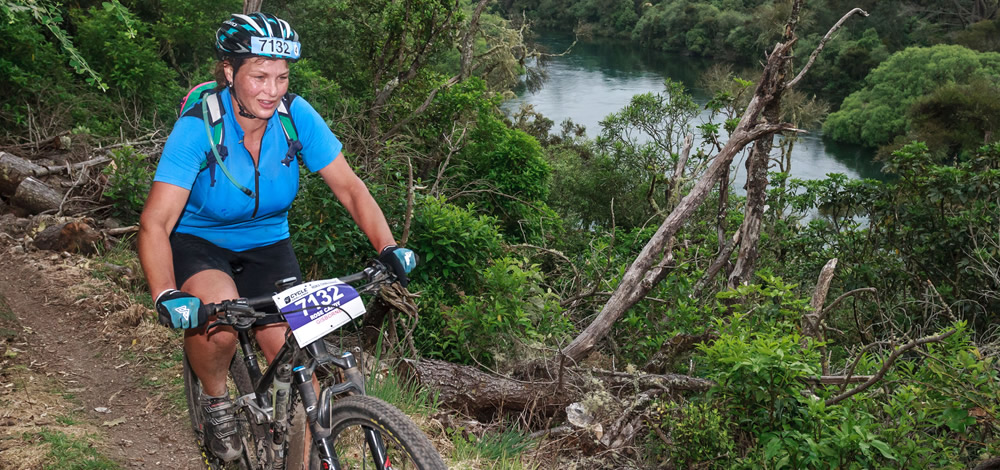 Taupo Cycle Challenge these days also offers Mountain Bike events for all levels of riders
Growth, Quality and Opportunities Automated
By 2019 all LTCC's results and Cadence Club data were cleaned, loaded onto the eventplus platform including each participant's history. When registrations opened for the 2019 event, riders could see their cadence level as they registered.
The all-in-one platform managed all participant details in a single database (Personal Details, Registrations, Merchandise, Participants and Results), opening new opportunities for the Lake Taupo Cycle Challenge. It provided opportunities for better event management and automation of most activities where administrators touch anything to do with results.
Woodmass and Brake moved on before seeing the fruits of their ideas, with new administrator Amy Crawford inheriting the benefits.
Now Cadence Club is really straightforward. Rather than setting aside a whole month to pull the data together I simply leave it to eventplus and can then go about sending out awards to our Cadence Club members. I was very lucky that Jenny and Kay resolved this. The manual way was very time consuming with a much larger chance of human error. Amy Crawford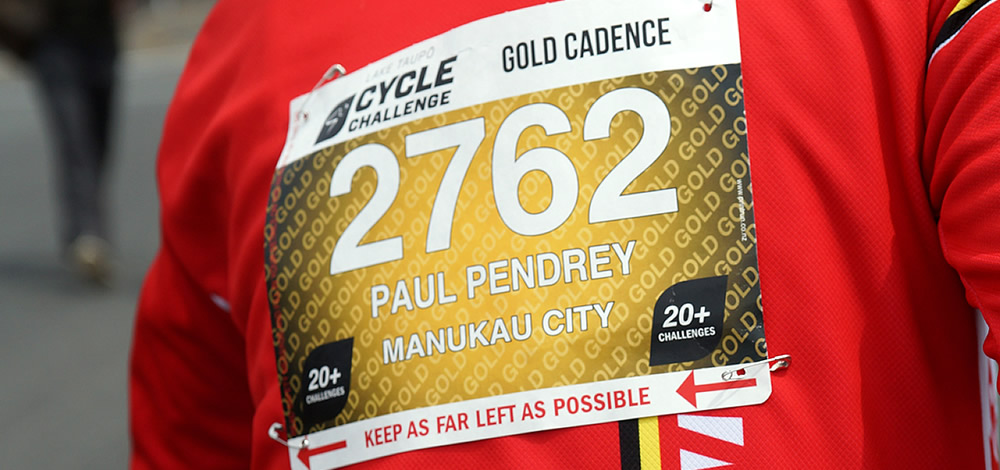 "The data and automation is so good that we are seeing fewer and fewer queries every year. If there is a query I can look it up in the eventplus management module, and reply straight away. It's also a bonus that riders can see their cadence level on registration also."

eventplus's integrated Results & Loyalty Programme has meant Crawford and the rest of the Lake Taupo Cycle Challenge crew can now focus on things that grow their weekend festival of events, rather than waste their time on manual spreadsheets.
Event life is easier, more accurate and automated.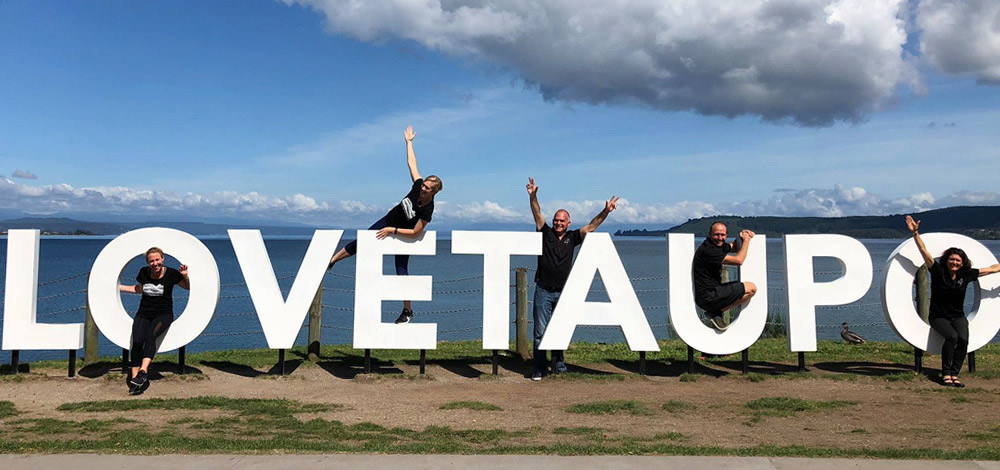 Taupo Cycle Challenge Event Crew
eventplus's integrated Results & Loyalty Programme is also key to other events such as the sellout Ultra-Trail Australia where their runners loyalty programme is called "Legends of UTA".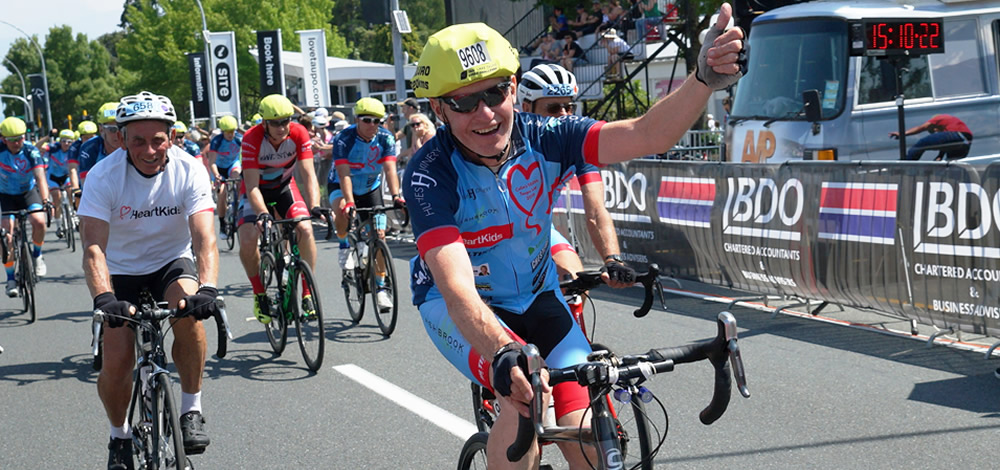 Diamond Cadence Club Member, Colin Anderson (73 years). Has clocked up 100 laps of the Lake Taupo Cycle Challenge 160 km course. His first was in 1988 in a total time of 6hr 12 mins 56 seconds.
---
To sum up the eventplus integrated Results & Loyalty Programme process :
Load historic results - Import historic timing results in bulk from a spreadsheet;
Load current results - Easily load new results after each year's event
Associate with accounts - Results are linked to an eventplus account creating a multi-year history which can be used for achievements and other purposes.
Results viewer - View results by event or for a specific person.
Achievement programmes - Create achievement programmes to award and incentivise return participants
Achievement levels - Define levels of achievement with name, colour and point required to qualify
Award on registration - Award achievement points for registering for the event, with options to award more points based on registration type
Award on results - Award achievement points for completing the event, automatically calculated when a result is added,
Award on purchase - Award achievement points for purchasing merchandise, options to specific which products and how many points per product
Display achievement - Show the participant's current achievement level during the registration process, with the current number of points and number required to level up Achievement discounts - Automatically provide a discount to participants who have achieved a certain level, for example; 10% discount to all gold level participants