BayBreak Multisport Festival set for the 28-29th March in Queensland has gone virtual to help keep their entrants fit and fight off the COVID-19 threat. Government public health restrictions around event numbers has seen events forced to cancel or postpone.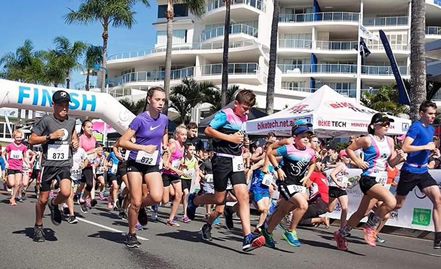 However, the hardy Hervey Bay BayBreak athletes were in top form and wanted to race with the event just over a week away.
It only took the suggestion of "going virtual" with race director Carol McNaughton jumping at the idea.
Carol has ridden the highs and lows. From having a near sold out event, to being almost cancelled, now restructured to a Virtual Run in just a few days. This now sees the Queensland organiser leading the way in the event industry with the latest virtual technology.
Carol called her registration provider to notify she wanted to cancel the registration and was somehow going to run the event virtually.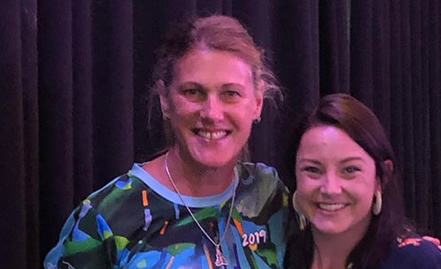 Carol (left)
She was somewhat surprised to hear new features had been developed specifically for COVID-19 and impending risk. Carol and her team were now able to run the event virtually and even kept the registration open for more to enter.
The conversion from physical to virtual event is new in Australia, Carol's virtual Hervey Bay BayBreak Run Events will allow entrants to run the same course distance originally registered for, anytime within a "30 day period as a virtual run" explained Carol. Competitors will then "Go back into their eventplus portal where they originally registered, upload their images, answer a few simple questions and load times…."
Competitor times will be automatically available for all to see as Carol explains "Those results will be streaming live via our Website and facebook page"
It's a double win for organiser & athletes. Carol who was faced with an office full of medals, event t-shirts, other merchandise and certificates and a tough financial year, will now post out the event memorabilia. "We cannot wait to give competitors their medal, merchandise and finishers shirt after the virtual event".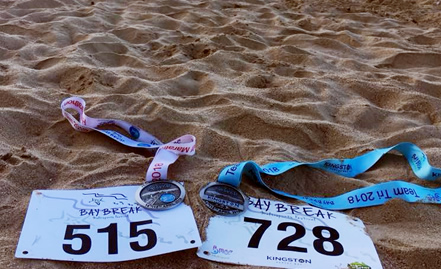 "Athletes can now use their race build up to post a PB (personal best) on a local course they set. Solo or with a friend, while fighting off COVID-19 by keeping fit."
In the wake of COVID-19 more events worldwide are moving virtual, the second the nationwide Plunket Run in New Zealand.
More
COVID - Changing times for events & athletes, how events are evolving & adapting
Carol explaining how her event will work going virtual
www.herveybaybreak.com.au